Today on LadyCare Thursday with Dr. Abiri, we'll be talking about staying clean and healthy during your period because in spite of the fact that quite a number of women fall into the reproductive age group of between 15 and 49 years, there are still some misconceptions and unhealthy practices when it comes to menstruation.
Some of the misconceptions are related to issues of hygiene during the menstrual period. Young girls particularly the ones who are just experiencing menstruation, may not know how to clean up properly during the period or they may be at a loss on what material to use for the period as some still use tissue paper or local cloth/fabric.
Many women may also be unsure of the frequency at which their pads should be changed. These practices can cause poor health conditions resulting in illnesses such as infections of the reproductive tract that may have long-term consequences such as infertility.
We believe that young girls should be educated and informed about menstruation. Getting your period is a very natural process and it is not one a woman should be shy of or ashamed.
While on your period, one of the most important things you must do is take regular baths with clean water, and remember that focus on washing used underwear, and the private area is highly advised.
Use of the LADY CARE SANITARY PAD is highly recommended. Remember to change your pad anytime you feel it is soaked and becoming uncomfortable. Because different women have different flows-lightness or heaviness- how long to wear a pad for depends on each individual's flow.
Dispose your used Lady Care sanitary pads into secure waste bins and not toilets. This is is the approved method of disposal. You are on your way to a healthy you. Thank you for choosing Lady Care.
---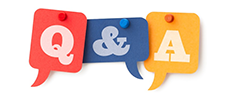 Q: My period length is 2 days. Is it normal?
A: Even in the same woman, the cycle length may vary, become irregular, fluctuate in quantity or occur with or without pain. In most women, the duration of the period is between two to seven days while the menstrual cycle is repeated every twenty –one to thirty –five days.
As long as your periods are regular every month, you don't need to panic.
Thank you for choosing Lady Care
Q: A friend of mine was told that if someone is having scanty menstruation, or bleeding between the cycles, it isn't normal. Is it the truth? I am confused. Please we need your advice. Thank you Lady Care.
A: Periods are considered irregular in terms of the duration, volume fluctuations, and bleeding between cycles. Once the period is irregular for you or differs from what you had been used to as normal, then it is irregular. The causes are many and may include: hormonal imbalances, stress, malnutrition, breastfeeding, use of medication and much more.
Please advice that your friend gets checked up to ascertain the exact cause of her irregular periods.
Thank you for choosing Lady Care
Q: Please I saw my period on the

1st of February

. I also saw it again that same month. Is there something wrong with me?
A: Certain information would have aided answering your question. Information such as: is this the first time this type of thing is happening? When was your last normal period? How long do your periods last normally? Are you on any birth control methods?
Please try and provide this information so that I can answer you appropriately.
Thank you for choosing Lady Care
Q: Please I need your help. I menstruate like twice in a month. Like this February, It started on 6th and stopped on 11 and started again on that same month being 28th February. What should I do?
A: It appears your periods have always been this way. Providing your period diary for the past three months would have aided a more specific answer. However, if your periods always occur this way, calculating from this shows that you have a twenty-three day cycle, which is in keeping with the normal cycle length of between twenty one to thirty five days.
Thank you for choosing Lady Care.
Q: Please I will like u to help me answer this question:  whenever I want to urinate during & after my period I do feel a sharp pain in my vagina. It has been happening for so many years now. I have complained time without number to my doctor & he has ask me to run a test which I have done.  Some times they will say it's infection & some times they won't even see anything at all. I have taken different drugs prescribed by my doctor but up till now am still having same problem. Please can u help & tell me what's the cause?
A: I will advise that you see a specialist, in this case, a gynecologist if you haven't seen one already. He will take a detailed history, examine you and investigate you to determine the cause of this pain.
Thank you for choosing Lady Care.
Q: Sometimes when my menstruation wants to start, I will feel pain in my breast. Please i want to know the reason because if i tell my mom she will say that it is d symptoms of pregnancy and it is not good. i need your advice.
A: Pain felt in the breast around the menstrual period is cyclical. The pain is due largely to the effect of hormones. The pain may also have been present at about ovulation and continue till your period. It may affect one or both breasts with the pain being barely noticeable to very painful. It is not only pregnancy that causes breast pain. You can try using painkillers to relieve the pain.
Thank you for choosing Lady Care
Q: IS IT GOOD TO HAVE SEX WHEN MENSURATION?
A: Sexual activity during a period is largely that of personal preference and of course if your partner agrees to it.
However, it is largely frowned upon as it is considered dirty and unhealthy. It has also been found to be associated with increased rates of infection and STI transmission at the time because of the vulnerability of the woman's body. In some other people, it is known by way of hormonal effects to reduce the duration of the cycle.
Q: What can I do to menstrual pain to relieve it?
A: Eat foods such as whole grains, fruits and vegetables, while avoiding excess salt and sugar ,caffeine and alcohol, Drink warm beverages, Eat light meals, Apply a heating pad/hot water bottle to the lower abdomen, Attempt mild massage around the lower belly using your fingertips, Lie on your side with knees bent, or assume any posture, which makes you comfortable, take warm showers, Exercise regularly
You can also use over the counter analgesics that you would have started few days to the period to relieve the pain. You may also avoid sugary items and materials around that time.
Thank you for choosing Lady Care.
Q: I am 17 years old. I started menstruating on my 14th birthday in December. I saw my period January and then never saw it again until June and when did come in June I saw my period three times that month. What accounts for that?
A: Irregularity in periods is not an unusual finding in adolescents who just started seeing their periods as the body is still getting used to this new process. Over time however, the cycles regularize.
I will assume your periods are now more stable at age 17years. If not, please explain any irregularities you currently experience.
Thank you for choosing Lady Care.