Red alert!
Lassa Fever is in town.
You may have heard it on the news, that this recent virus has been responsible for the deaths of a number of people in the country.
We at Lady Care have decided to educate you on the dangers of the virus and how you can stay alive in spite of the seeming epidemic.
WHAT IS LASSA FEVER?
The Centre for Disease Control describes Lassa fever, as an acute viral illness.
It is one of the diseases called viral haemorrahgic fevers that interfere with an individual's blood to clot or stop bleeding.
It has its origin in Lassa, Borno state where it was first described in 1969, following the death of two missionary nurses. It is however endemic in West Africa.
WHAT IS THE CAUSE OF LASSA FEVER?
It is caused by a virus from the family known as Arenaviridae which is transmitted via animals. The reservoir, or host, of Lassa virus is a rodent known as the "multimammate rat" (Mastomys natalensis), which is able to excrete virus in urine for an extended time period, maybe for the rest of its life.
The rodents breed frequently, producing large numbers of offspring, and are numerous in the savannas and forests of west, central, and east Africa. They readily colonize human homes and areas where food is stored contributing to the spread of the disease.
Person-to-person transmission may occur after exposure to virus in the blood, tissue, secretions, or excretions of a Lassa virus-infected individual.
Person-to-person transmission is common in health care settings (called nosocomial transmission) where proper personal protective equipment (PPE) is not available or not used.
Lassa virus may be spread in contaminated medical equipment, such as reused needles
Note however that, Casual contact (including skin-to-skin contact without exchange of body fluids) does not spread Lassa virus.
HOW DO I KNOW I MAY HAVE LASSA FEVER?
The signs and symptoms of Lassa fever may occur 1-3 weeks after the patient comes into contact with the virus.
Many of the symptoms (up to 80%) are undiagnosed and mild. They include:
-Slight fever
-General malaise
-Body weakness
-Headache.
In about 20% of persons however, the symptoms may be severe and progress to further complicated cases such as:
-Bleeding from the gums, eyes or nose
-Repeated vomiting
-Difficulty with respiration that is distressing
-Pain in the chest, abdomen and back
-Facial swelling
-Shock
Other conditions, which may occur, include: Tremors and deafness. Death may also occur and this results from multiple organ failure.
WHAT FACTORS INCREASE MY CHANCES OF GETTING LASSA FEVER?
The risk of contracting the virus increases if:
You live in or visit an endemic area (including Nigeria, Sierra Leone, Guinea and Liberia
You have exposure to the multimammate rat or eat food contaminated by it.
WHAT ARE THE COMPLICATIONS OF LASSA FEVER?
Lassa fever can lead to complications affecting multiple organs in the body. They include:
Heart
Brain
Eyes
Kidneys
Liver
Lungs
Spleen
In some cases, the damage can cause death
HOW DO I PREVENT LASSA FEVER?
-Prevention is always, always, always, better than cure.
-It is important to avoid contact with the Mastomys rodents.
-Put food in rodent proof containers where outbreaks occur.
-Keep the home clean and secure to discourage rodents from entering the house.
-Avoid eating bush rats.
-Health workers should take universal preventive measures such as wearing gloves, masks, gowns, goggles especially when caring for patients with Lassa fever.
-Education of people in high-risk areas is also recommended.
-Store trash in rodent-proof containers, and clean the containers often.
-Dispose of garbage on a regular basis.
-Make sure doors and windows have tight-fitting screens.
IS THERE A TREATMENT FOR LASSA FEVER?
Yes.
An antiviral drug, Ribavirin has been used with success in Lassa fever patients.
It is highly effective when given early in the course of the illness.
Supportive care will cater for respiration, fluid and electrolyte imbalance and measurement of blood pressure.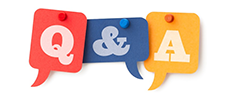 1.What causes breast reduction in breast of a person aged 17?
When you say breast reduction, two things come to mind. First, that you may have breasts, which appear small in size or that, your breasts were initially of an increased size as compared to what you have now.
It is important to note that the breasts are under the influence of the hormones and even in the same person and at different physiologic conditions such as menstruation, pregnancy and menopause, the size of the breast may vary.
Thank you for choosing Lady Care.
From when I started counting my menstrual cycle. it has been irregular. October 25,2015, I saw my period and November it was 26th, December it was on the 24th. I have not menstruated this year. My period lasts for 3days.
Are these the dates the period starts? If yes, you have a fairly regular cycle if you ask me which is between 29-33 days. Period lengths can range between 21-35 days. Your period this month will likely come up between the 21st and the 25th of January.
Breathe easy.
Thank you for choosing Lady Care.
I don't feel any pains whenever I menstruate; it's a new symptom and am not using any drugs. I'm 16 and a virgin. Is it normal?
You have what many young ladies crave for. Painless periods. Pain is not a permanent feature in menstruation as different people have different symptoms accompanying their periods. Different symptoms may also be found in the same person.
Thank you for choosing Lady Care.
Is it possible for one's flow to change from heavy to light?
Yes it is.
Peoples periods differ based on many factors such as exposure to stress, poor nutrition, exercise, use of oral contraceptive pills. In other circumstances however, it may occur normally as periods may vary in the same person at different times.
Thank you for choosing Lady Care.
How many pads are recommended for a 6 days heavy flow?
The number of pads used is a personal decision depending on your flow. Since you have a heavy flow, it is advised that you make use of our comfortable and convenient Lady Care pads and change them as soon as they feel uncomfortable.
Thank you for choosing Lady Care.
Please what causes pain before and during period? Is it normal to have your period within 2 to 3 days?
Pain during menstruation is referred to as Dysmennorrhea. Its causes include:
-Effect of hormone like substances called prostaglandins.
Other causes include factors affecting the uterus or pelvic organs and include:
Endometriosis, Uterine fibroids, Stress and anxiety, Pelvic inflammatory disease, Premenstrual syndrome and Sexually transmitted infections.
It is normal to have your period for between 2-3days as long as this is your regular period length. Periods in women can range between 2-7days.
Thank you for choosing Lady Care.
How can i know when I'm ovulating?
The signs of ovulation include:
-Change in basal body temperature (BBT is your lowest body temperature in a 24-hour period, best taken in the morning).
-Change in consistency of cervical fluid that becomes thicker and increases in amount and begins to look like egg whites.
-Pain in right or left abdominal midsections which is described as aching or a pang of pain.
-High libido (increased sexual drive) is found in certain females.
-Some females may feel heavy or bloated in their breasts
Other signs, which are also not specific, include: light spotting between periods, mood swings, headaches, nausea and an increased sense of smell, taste or vision.
Thank you for choosing Lady Care.