Put a smile on your face, no matter condition, Feyin e!
Recall that Lagbaja song, that encourages you to smile and show off your teeth. To show of the teeth confidently however, they have to be free of diseases.
Today, we will examine the gums, an important part of the dentition holding the teeth in place.
Gingivitis describes a common yet mild form of gum disease, which is associated with gum irritation, redness, and inflammation.
The causes of gingivitis include the following
poor oral hygiene
plaque formation
How does Gingivitis occur?
Sugar
Gingivitis occurs as the plaque that forms when starch and in food interact with bacteria. The plaque that stays on the teeth for longer than two or three days forms thick material known as calculus in the gum area.
Once calculus forms, it makes it difficult to remove the plaque. This however causes the gums to swell and bleed easily.
The signs and symptoms of gingivitis include
Swollen gums
Painful gums
Soft gums
Bleeding from the gums – either when brushing or flossing
Bad breath
Change of color from healthy pink to dusky red
The following factors make it more likely for development of gingivitis.
Poor Nutritional Status
Smoking of Cigarettes
Poor Oral Hygeine
Persistent dryness in the mouth
Decreased immunity from conditions such as Diabetes, HIV
Older age
Complications of gingivitis include
Periodontitis, which is more serious gum disease affecting the underlying tissue and bone
Heart attack
Stroke
Lung diseases
Preterm Babies
Gingivitis is treatable but it is better prevented. It is important to
visit the dentist at least twice a year every six months,
brush day and night,
floss regularly,
pay attention to the teeth especially when they start to bleed or ache.
Your brushing sessions should last for between 3 to 5 minutes
Change toothbrush every 3 to 4 months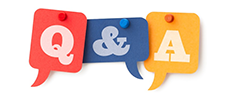 Q: Is it true that ladies who experience irregular menstrual flow do not give birth or go through painful labor during childbirth?
A: No. The assumptions you stated here do not occur because of irregular menses. People with irregular menses can get pregnant and give birth. It also does not determine whether labour will be painful or not. Thank you for choosing Lady Care
Q: Is irregular menstruation because of infection? 
A: While infection may be a cause of irregular menses, it is not the only cause. Other causes include hormonal imbalances, malnutrition, stress, and extreme exercise. If you have this problem, it is suggested you visit a doctor for proper examination and investigation. Thank you for choosing Lady Care
Q: What can be done about irregular menstruation? 
A: First of all, the cause of irregular menses should be determined via detailed history taking, physical examination and appropriate investigations. Treatment will be determined by cause. Thank you for choosing Lady Care
Q: What is the cause of feeling pains after menstruation? 
A: Pain following menstruation occurs due to the irritation caused by the blood on the uterine lining, the production of hormone-like substances called prostaglandins, hormonal imbalance or pre-existing disease condition such as a uterine cyst. If the pain occurs, becoming persistent and disabling, please visit a Doctor.
Q: I feel pains that make me scream when menstruating. I visited the hospital. After various tests the doctors say they don't see anything wrong with me. But I still have the pains.
A: So sorry about the discomfort you feel. In case you have not visited a specialist, please find time to see a gynaecologist, who is knowledgeable about issues like this and can proffer solutions.
Q: Is it good for a lady to use tissues when on her period? Most women use tissue.
A: Tissue is unhygienic and is unable to absorb the blood effectively when a woman is on her period. Its use can be very uncomfortable and may result in itching or even a toilet infection. Thus, we advise that you use Lady Care sanitary pads, to ensure comfort and convenience at all times.