Every year, the 4th of February, is set aside to observe the World Cancer Day. This year marks the 10th anniversary of the global awareness campaign.
The day is usually set aside to raise awareness about the condition, give information on the types that occur and the fact that there is a lot that can be done at individual, community and government levels to effect change.
Every year more than 8 million people die from cancer worldwide.
This theme for this year, through to 2018 is "We can. I can."
The focus this year is to explore how everyone – individually and collectively – can do his or her part to reduce the global burden of cancer.
Cancer is a type of disease characterized by out-of-control cell growth that has the ability to infiltrate and destroy normal body tissue as well as spread throughout the body.
Cancer is a leading cause of death worldwide that in 2012 accounted for 8.2million deaths worldwide.
Cancer is caused by changes (mutations) to the DNA within cells.
The DNA is the hereditary material within cells that encodes the genetic instructions used in the development and functioning of all known living organisms and many viruses.
Signs and symptoms caused by cancer are dependent on what part of the body is affected. Some general signs and symptoms associated with, but not specific to, cancer include:
Fatigue
Lump or area of thickening that can be felt under the skin
Weight changes, including unintended loss or gain
Skin changes, such as yellowing, darkening or redness of the skin, sores that won't heal, or changes to existing moles
Changes in bowel or bladder habits
Persistent cough
Difficulty swallowing
Hoarseness
Persistent indigestion or discomfort after eating
Persistent, unexplained muscle or joint pain
Persistent, unexplained fevers or night sweats
Common types of cancer include: Lung, stomach, liver, colon and breast cancer.
Risk factors for developing cancer include:
-Age: Advancing age is a risk actor, although it can occur at any age.
-Lifestyle: People who drink alcohol and smoke cigarettes, being obese, indiscriminate sexual practices and undue exposure to the sun.
-Positive family history of cancer
-Environmental factors: such as exposure to asbestos and benzene.
Other factors include:
-Lack of physical activity, low fruit and vegetable intake.
Complications include:
Pain, fatigue, weight loss, diarrhea or constipation, nausea, metastasis and death.
About 70% of all cancer deaths in 2008, occurred in low and middle –income countries.
Deaths from cancer worldwide are projected to keep rising with an estimated 13.1million deaths in 2030
It is hoped that once people can imbibe a healthy lifestyle, cancer risk can be reduced.
Prevention techniques include:
-Discontinue smoking
-Avoid excessive exposure to the sun
-Maintaining a healthy weight
-Eat a balanced diet
– Exercise most days of the week
-Schedule cancer screening examinations
– Get immunization against cancer causing viruses.
The 2016 campaign focuses on the following areas:
We can.
Stop myths that lead to stigma against cancer patients
Encourage schools to educate children on how to prevent cancer
Demand governments increase funding for cancer treatment facilities
I can.
Stop smoking for good
Learn about the signs and symptoms linked to cancer
Return back to work after cancer treatment, to give it the biggest insult of all.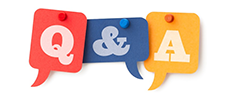 Q: When can I know the correct size of my boobs…they tend to change along with my cycle.
A: At certain times during a woman's menstrual cycle, there are changes in the body that are under the influence of hormones. This results in fluid and water retention.  As such, the breast fluctuates in size and might even be painful.
They often return to their normal size after ovulation and menstruation when hormone levels drop.
Thank you for choosing Lady Care.
Q: My period was supposed to come around the 27th of January but it didn't. Could I be pregnant as I had sex around the 12th (with protection). Why isn't my period coming? I really don't think I'm pregnant 
A: Responding to your question may be a little difficult, as quite a number of relevant details have been left out. When was your last period? How long did it last for? How regular have your periods been in recent times? Do you use emergency contraceptives? Was there a condom burst?
The most objective way to confirm or refute this pregnancy and calm your self of all anxiety is to go for a pregnancy test. You can also send in responses to the questions I asked earlier to assist me in handling the question better.
Thank you for choosing Lady Care.