We are LadyCare, a brand of quality sanitary products made by Sankin Nigeria Ltd. Launched in 2001, our goal was and is to give an affordable, caring, and customer-friendly face to menstrual health.
This brand was born after we noticed the influx of foreign sanitary pads and decided to create a pad fully designed for Nigerian women—one conceived and produced as a consumer's choice. Our products brought variety in quality and features to the sanitary pad market, while ensuring that many young girls who often couldn't afford sanitary pad brands in the market, could equally be provided great care. Besides ensuring women are cared for during periods, we also love creating and using opportunities to provide health education to Nigerian women both online and offline. Read more about these efforts in our Stories!
Sankin Industries Nigeria Ltd., owners and manufacturers of LadyCare, was incorporated in 2000. We are a proud member of the Manufacturer's Association of Nigeria (MAN), under the Sanitary towels, Napkins and Baby Diapers Sub-Sectorial Group. At Sankin Nigeria Ltd, we are committed to high quality standards in the manufacture of our products. All our production facilities, materials, procedures and product lines have been thoroughly tested and approved by the National Agency for Food and Drug Administration and Control (NAFDAC).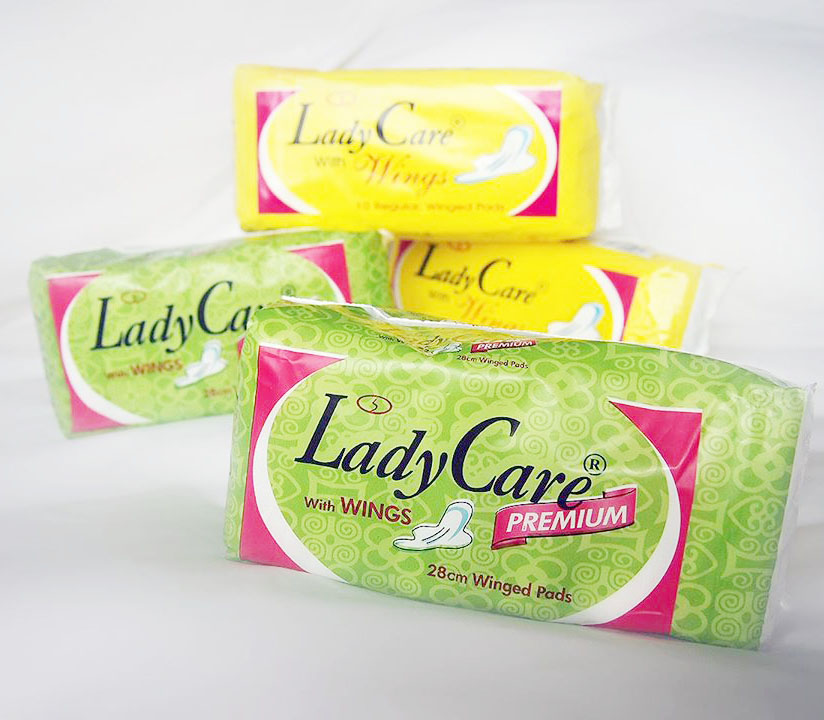 Manufactured under the highest quality standards
Guarantees comfort and can serve efficiently while in use.
Available at competitive prices for every woman
LadyCare's mission is to create products that improve the lives and health of Nigerian women, while conducting operations in a manner that adheres to our purpose as a health conscious company.
We take care of today's woman

We provide quality, healthy, and convenient sanitary products

We ensure customer satisfaction through innovation

Our vision is to be the foremost sanitary product company in Nigeria that advances women's health by empowering them to live freely and fully no matter the day of the month. To achieve this, we make quality sanitary pads and engage in health initiatives while building a growth-oriented company that impacts customers, staff and the world