Products
Our focus is caring for the amazing women who use our products by providing hygiene, comfort, and protection during that time of the month. We have 3 product lines, LadyCare Exra Pad, LadyCare Premium, LadyCare Regular. They come in the normal and convenience sizes.
It's extra care all the way!
Our longest pad, LadyCare Extra, gives you the ultimate protection you could need during periods. It is soft and chemical-free like all our pads—designed with you in mind. At 330mm-long, it covers you completely because we know that heavy periods require extra care.
Each pack of LadyCare Extra contains 7 individually-wrapped pads.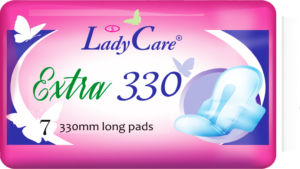 Green Pack
LadyCare Premium
For additional protection, especially during night or heavy flows
LadyCare premium is made of soft cotton-like material and anatomically shaped to fit and feel comfortable and conveniently on your skin. Specially made for women who want additional protection during that time of the month, it is chemical-free, 280mm long, and has channels that distribute flow and prevent side-leakages. Its high-quality adhesive keeps your pad in place at all times.
Each pack of LadyCare Premium contains 8 individually-wrapped pads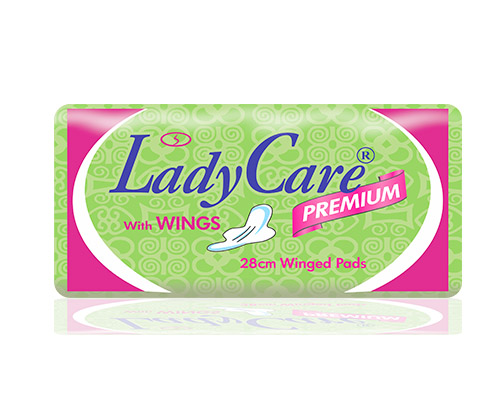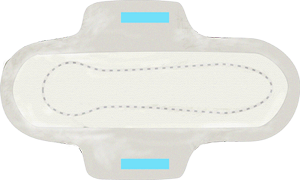 Yellow Pack
LadyCare with Wings
Go about your regular life fully covered!
LadyCare Regular with Wings is a high-quality pad designed to fit your body and adhere to your underwear. Chemical-free, it has a cotton-like surface that is soft to the touch of skin, while highly absorbent to ensure maximum protection that keeps you and your clothes stain-free and your skin comfortable. Compact and individually wrapped for ease of carry, LadyCare Regular is ideal for every woman during their monthly flow.
Each pack contains 10 pads.